In season 2020-2021 our club also has to deal with all kinds of measures to prevent the spread of the corona virus.  On this page you will find all relevant information for yourself or for your kid as member of IJCE. This information is updated regularly, so please come back from time to time to stay updated on the latest changes. 
Latest update: 23 april 2021: spring and summer season
You will find an answer to all your questions related to skating and corona on the website of the Royal Dutch Ice Skating Union (KNSB):  "Schaatsen & corona". This site has various Q&A sections (in Dutch) where you can find information about training, skating competitions and activities for sporters, parents, trainers and the club staff. These questions and answers are updated regularly.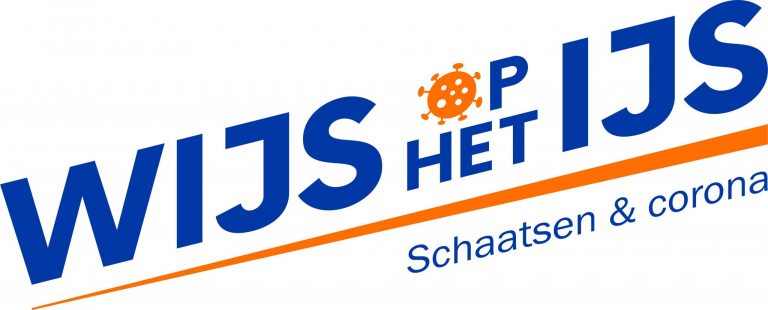 Besides the general information, we have made an overview of the frequently asked questions and answers about corona and IJCE and/or our training locations: the IJssportcentrum and OpNoord:
Is doing sports possible with the current corona countermeasures?
Yes it is possible, but we should act together to make sure it can be done safely. The basic rule at this moment is:
Anyone should keep a distance  of 1,5 m from other persons. This should be done everywhere, so also during the sporting activities.
There are two exceptions to this rule:
youth of 17 years and younger do not have to keep a distance while skating amongst eachother.
children of 12 years and younger don't have to keep a distance anywhere.
Furthermore, (training)groups for 26+ can consist of a maximum of 4 persons, both during skating as well as when receiving instructions from the trainer. For the age group between 18 and 26, there is no limit on the number of persons. 
Me or my child are not feeling well. Can I skate or should I stay at home?
This depends on a number of things. To help you to make a decision, we have made a decision tree. If you answer the questions i n the tree, you will get the answer to the question if you or you child can come or should stay at home:
Which activities and events will take place and which are canceled?
We only allow club events and activities that can be held safely for the participants and our volunteers. This decision is made by the organizing committee together with the board. Of course we will always comply with the government regulations and with the regulations of the IJssportcentrum and OpNoord.
Because the regulations often change, it is important to consult the agenda and/or calendar to see if an activity or event will take place.
Who is responsible to make sure that the rules are respected?
In these times, we are all responsible to prevent the spread of the corona virus. As members of the club, we ourselves are responsible that everybody respects the rules during club hours and so to ensure that we can all enjoy our sport safely in the coming period. The board of IJCE trusts that the club members will respect the rules. If you feel unsafe during one of the IJCE activities due to the behaviour of others, please address them directly on this matter, being polite and understanding. Together, we'll get corona under control.
The IJssportcentrum holds the clubs responsible for compliance with the rules. A club that does not comply wil loose the right to use the facilities.
I have tested positive for corona and I participated in an IJCE training or event. What should I do?
Get well soon! The GGD will instruct you on what to do in this case. When the GGD requests you to inform your contacts yourself, we appreciate it when you also inform your club mates with whom you've been in close contact (e.g. members of your training group). In this case, will follow the
KNSB roadmap
for corona infections. For that, you can use the special e-mail address
corona@ijce.nl
. If you send a message there with your name (and membership number) and the date of your last IJCE training/activity, then we will treat your notification confidentially and will make sure that the members of your training group are informed anonymously.
I still have a question. Where can I ask it?
If you did not find the anser to your question, please contact the board via the
contact form
. We will try to give you a clear answer as soon as possible.